"Heavenly Bodies" en Saks, 5ª Avenida NY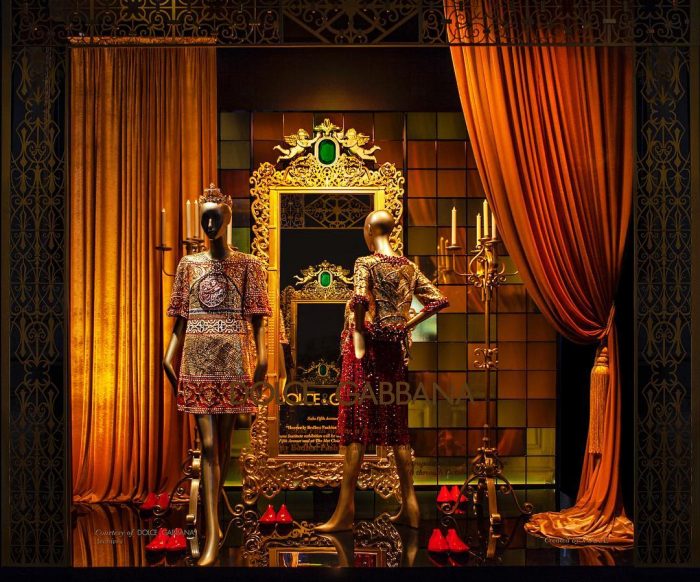 Saks de la 5ª Avenida celebra la exposición «HEAVENLY BODIES» del Met con nuevos escaparates
Saks de la 5ª Avenida se ha asociado con la revista Vogue para mostrar una serie de escaparates en su flagship store celebrando la próxima exposición, «Heavenly Bodies: Fashion and the Catholic Imagination», en el Instituto del traje del museo de arte Metropolitano.
La última exposición del Museo Metropolitano de Arte, «Heavenly Bodies», explora la influencia del cristianismo en la moda, y Saks de la 5ª Avenida ha querido celebrarlo. En colaboración con Vogue, estos grandes almacenes se hace eco de su vecina Catedral de San Patrick, al cubrir seis de sus escaparates con escenas eclesiásticas.
Los últimos escaparates son una vista previa a la exposición, las pantallas muestran prendas de archivo de casas como Versace, Chanel, Valentino, Dior y Dolce & Gabbana.
Hamish Bowles, que ha trabajado con el equipo que creó las pantallas, dice: «Los escaparates se basan en la estética espiritual y el poderoso uso del color en el arte religioso, las vidrieras para crear ambientes contemporáneos exhiben una colección de piezas icónicas de los archivos de los diseñadores «.
Los escaparates tienen la intención de «inspirarse en una estética espiritual y el poderoso uso del color que se ve en el arte religioso y en las vidrieras de colores».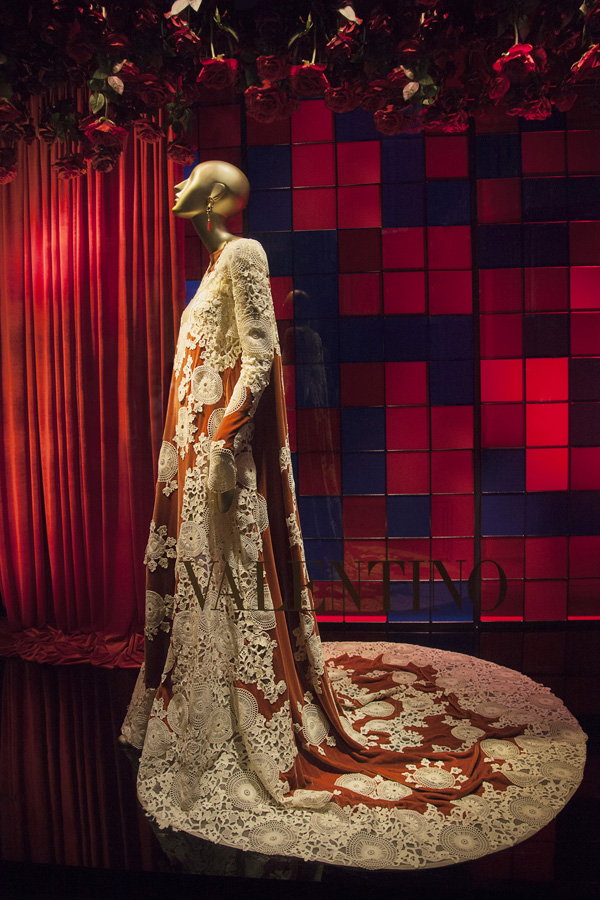 El director de moda de Saks Fifth Avenue, Roopal Patel, declaró que le llevó meses diseñar las pantallas, que incluyen conjuntos de diseñadores como Valentino, Versace y Chanel.
«Todas las decisiones, desde las vitrinas hasta los accesorios y las piezas de archivo, deben ilustrar la fusión entre la moda y las prácticas devocionales del catolicismo, respetuosamente», dijo Patel.
La instalación de estos escaparates celebra el compromiso continuo de la moda con las prácticas devocionales y las tradiciones del catolicismo, creando un destino para los entusiastas para visitarlo antes de la inauguración de la exposición del Instituto del traje el 10 de mayo.
__________________________________________________________