Escaparates de Stella McCartney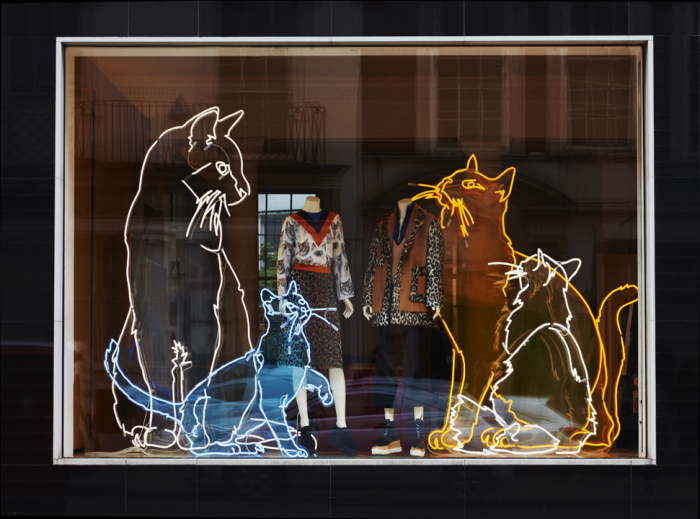 INSTORE realiza la instalación de escaparates de Stella McCartney en España
Stella McCartney ha elegido al equipo de INSTORE para producir e instalar sus escaparates en nuestro país. Desde el pasado mes de mayo hemos podido disfrutar de este trabajo de escaparatismo que triunfó primero en Reino Unido y que durante el verano nos ha mostrado la última colección de Stella McCartney.
Decoración con gatos de neón en Madrid y Barcelona
La decoración con gatos de neón se ha realizado usando el corte láser, para dar forma al metacrilato que representa la figura de los gatos, sobre la que posteriormente va fijado el neón.
La inspiración de este escaparate viene de la colaboración que mantiene la diseñadora con la organización PETA, People for the Ethical Treatment of Animals,  para defender la vida de los felinos alrededor del mundo.
Incluso sus tiendas en Shanghai, Beijing y Chengdu han sido testigo de esta original decoración donde el neón es el centro del diseño.