Louis Vuitton "Art of Gifting collection"
Louis Vuitton crea la alfombrilla más cara del mercado
Louis Vuitton es una marca que a menudo se asocia con accesorios caros, la marca francesa no suele meterse en cosas relacionadas con la informática sin embargo, esto ha cambiado con la creación de la colección Louis Vuitton Art of Gifting collection.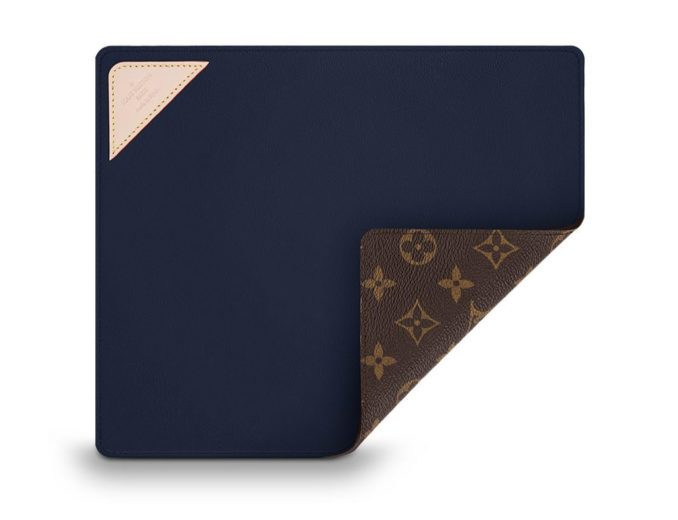 Incluye el mouse pad más caro del mundo, creado con cuero fino, el producto en cuestión cuenta con una esquina en relieve VVN en un color claro rosado que contrasta muy bien con el color azul marino principal.
El monograma LV adorna la parte posterior de la alfombrilla, creando un accesoria simple pero elegante. Se puede encontrar por un precio 395 $.