'Dior, The Art of Color' en MoCA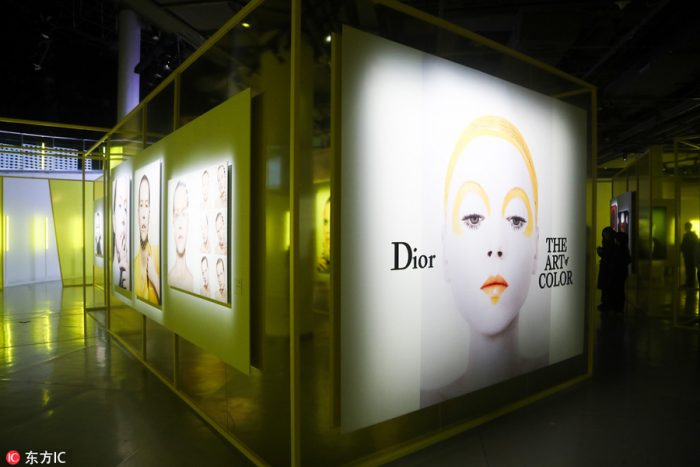 'Dior, The Art of Color' exposición  en Shanghai
MoCA es el hogar de la exposición trotamundos «Dior, The Art of Color», que destaca el amor por el color de la casa. 
Cuenta con imágenes del trabajo de Serge Lutens, Tyen y Peter Philips, el Director de Imagen e Imagen Creativa de House's Makeup. Presenta películas con acentos expresionistas de Serge Lutens, fotografías de la estética sensual de Tyen e imágenes que son homenajes al color, orquestadas por Richard Burbridge y Peter Philips.
La exhibición revela los procesos creativos de estos tres Directores Artísticos que se sucedieron entre sí para encabezar la composición de la Cámara. Esta exposición itinerante repasa la historia del maquillaje de Dior en 12 tonos.
Rojo, el color del manifiesto Dior desde 1949, que es cuando el primer lápiz labial, bautizado Rouge Dior, se lanzó en una edición limitada. Pink, «el más dulce de los colores», según Christian Dior, también se destaca, y en varios tonos: pastel, polvo y fucsia.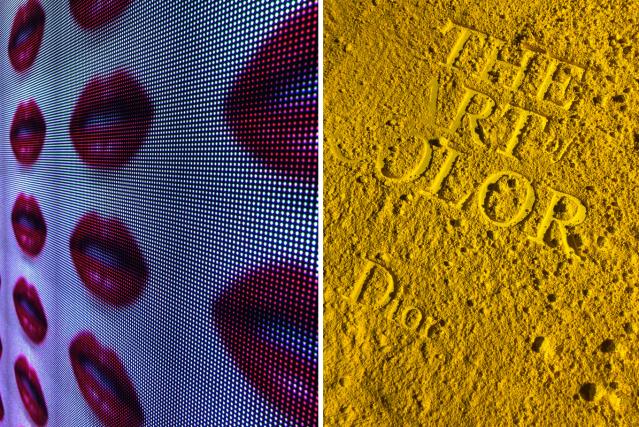 Los visitantes pueden explorar fotografías de un aspecto desnudo salpicado de verde puro en los labios y los párpados, el trabajo de Peter Philips. También hay una cara con rayas en tonos azules, en homenaje a la fascinación de Christian Dior por este tono que por sí solo podría «rivalizar con el negro», como señala en su «Pequeño diccionario de la moda». También hay un arte sutil y matizado que también capturado en el libro «Dior: El arte del color» publicado por Rizzoli.
La exposición estará abierta hasta el 9 de abril de 2018 en MoCA (Museo de Arte Contemporáneo de Shanghai)
The exhibition will be on view through April 9, 2018, at MoCA (Museum of Contemporary Art Shanghai)