Exposición "Camp: Notes on Fashion"
Met celebra el «resurgimiento del camp» en la nueva exposición Camp: Notes on Fashion
El camp fue elegido como tema, gracias a la tendencia al alza de la moda exagerada y teatral.
El Met's Costume Institute ha presentado una exposición en tonos rosas que explora la moda camp a lo largo de los siglos, desde lo lúdico hasta lo indignante.
«Estamos experimentando un resurgimiento del camp», dijo Andrew Bolton, jefe del Costume Institute, en un evento de lanzamiento a principios de esta semana.
 Aunque generalmente se asocia con la cultura LGBT, la palabra camp describe cualquier cosa que sea intencionalmente ostentosa o excesivamente afeminada.

«No es una coincidencia que el camp resurja en momentos de inestabilidad social, política y económica, cuando la sociedad está polarizada, porque, a pesar de su integración, nunca ha perdido su poder para subvertir y desafiar el status quo».
La muestra cuenta con espacios de exhibición serpenteantes, todos coloreados en un tono vivo de rosa.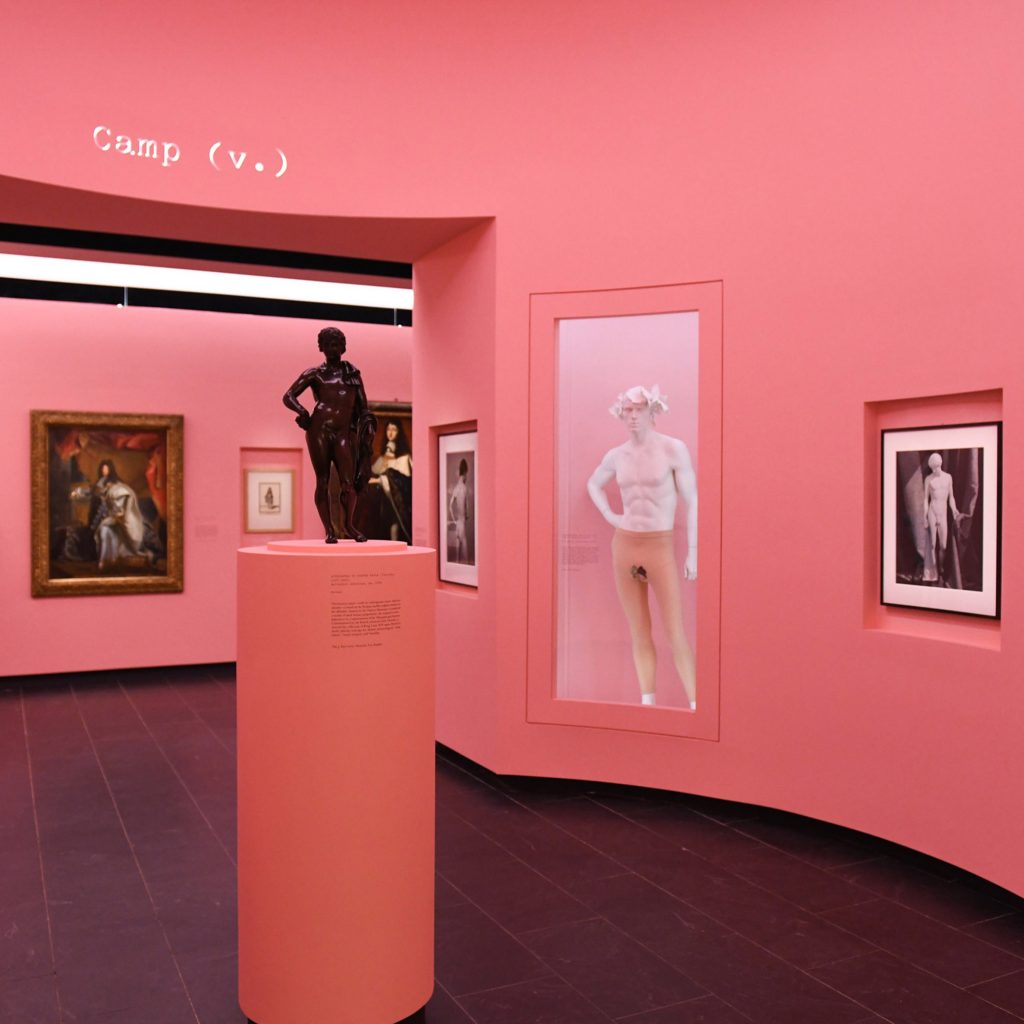 A través de más de 250 objetos que datan desde el siglo XVII hasta el presente, la exhibición de primavera 2019 de The Costume Institute explora los orígenes de la exuberante estética del campa. El ensayo de 1964 de Susan Sontag «Notes on 'Camp'» proporciona el marco para la exposición, que examina cómo los elementos de la ironía, el humor, la parodia, el pastiche, el artificio, la teatralidad y la exageración se expresan en la moda.
Las vitrinas exhiben objetos de la colección The Met con una sensibilidad camp, que incluye esculturas, pinturas y dibujos que datan desde el siglo XVII hasta el presente. También hay 140 conjuntos de moda en el show.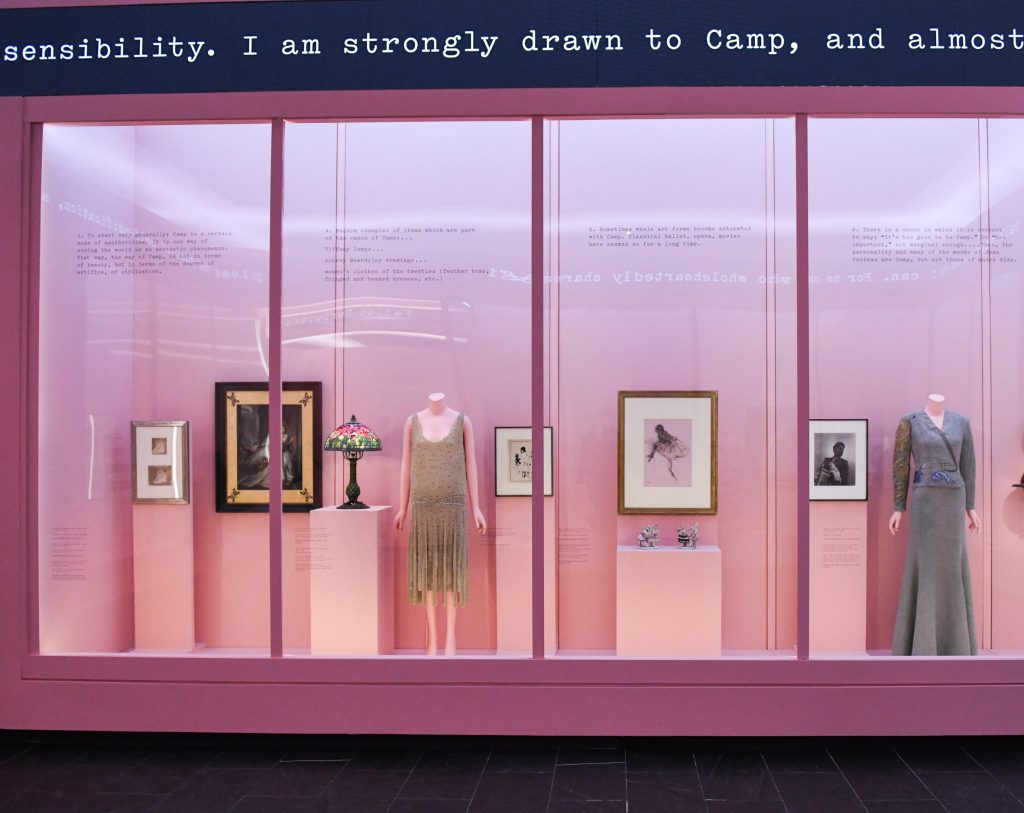 El ensayo seminal de Susan Sontag de 1964 titulado Notas sobre el campamento, que describe el campamento como una estética, es una guía. El trabajo fue tan influyente que catapultó la palabra camp a la cultura dominante.
Camp: Notes on Fashion se abre al público el 9 de mayo de 2019 y se extiende hasta el 8 de septiembre de 2019