Gucci 'Star Trek' FY17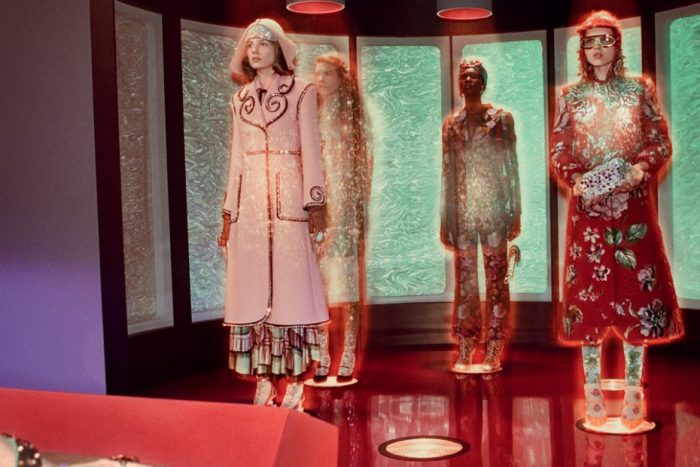 Nueva campaña de Gucci inspirada en «Star Trek» FY17
¿No le gustaría una dosis de moda inspirada en el programa de televisión de culto 'Star Trek' y algunas películas clásicas de ciencia ficción de los años 50?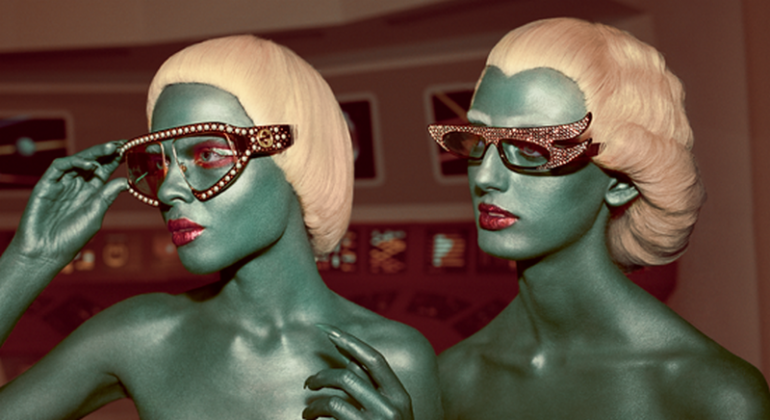 Recientemente, Gucci ha creado una campaña publicitaria que se basa en gran parte de la serie de Star Trek, así como en otras imágenes icónicas como la criatura de la Laguna Negra, Lost in Space y The Valley of Gwangi.
El vídeo se estrena como la nueva campaña de moda de la marca para este año y ya está haciendo aparecer titulares. Realizado por el director creativo, Alessandro Michele, y Glen Luchford, quien también fue responsable de la campaña de Pre-Otoño inspirada en el Soul del Norte de Gucci, muestra una interesante visión de Star Trek.
Según la firma de moda, «esta temporada la colección es transportada a un universo paralelo donde un elenco mixto de humanoides, alienígenas, robots y terrícolas se unen para la invasión de Gucci desde una galaxia muy lejana».
Eso explica por qué y cómo Star Trek y las variadas películas B de los años 50 han sido las musas de la peculiar campaña de Gucci.