Loubi's on the Beach pop-up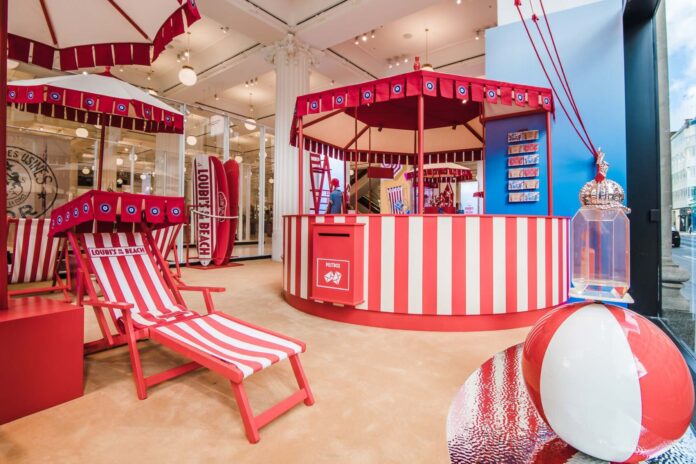 Christian Louboutin se hace cargo de la tienda de la esquina en Selfridges con su pop-up Loubi's on the Beach
El pop-up Loubi's on the Beach está inspirado en la pura alegría, la nostalgia y la alta energía de la cultura playera veraniega.
El espacio completamente inmersivo celebra la vida junto al mar con la integración de una playa de fantasía Louboutin completa con paseo marítimo, casetas de playa, quiosco y un salvavidas en el lugar.
Adoptando el ingenio y el encanto lúdico de la maison, las casetas de playa y sombrillas a rayas rojas y blancas son zapatos de casa, artículos de cuero y accesorios de la nueva colección de verano. Paseo por la zona costera hasta la playa, donde le esperan tumbonas. Tome asiento y disfrute del espacio interactivo mientras disfruta de un helado de la marca Christian Louboutin de edición limitada y agua mineral fría servida en el quiosco mientras el salvavidas de Loubi patrulla la playa. En el mar, un grupo de nadadores sincronizados muestra su calzado, en el escaparate lúdico que también refleja el amor de Christian por la danza y el movimiento.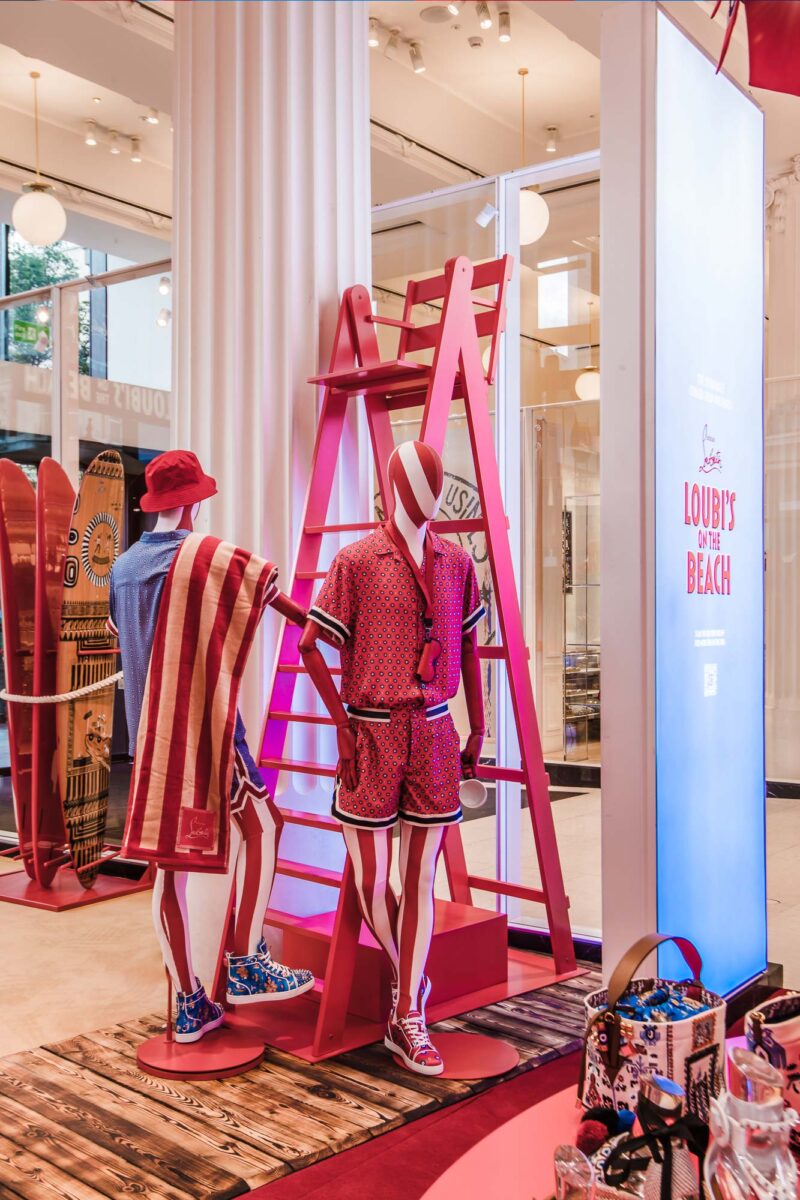 El pop-up de 4 semanas, producido e instalado por StudioXAG, exhibirá la nueva colección de verano inspirada en el insaciable amor de Christian por viajar. La cápsula de Greekaba recuerda ir de isla en isla a través de las Cícladas en los cálidos mares Egeos, mientras que el nuevo estampado Loubieyes, una reinvención del tradicional talismán del «ojo azul», se presenta en toda la colección.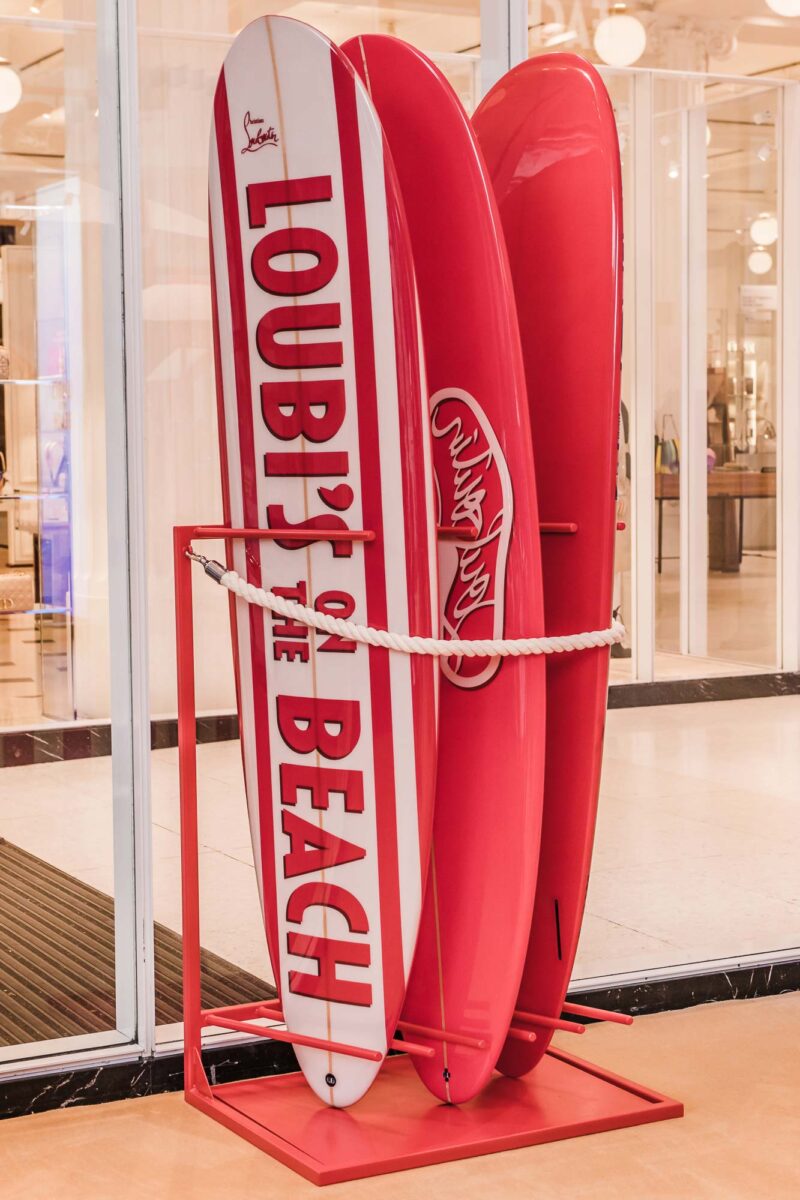 Para conmemorar Loubi's on the Beach, también estará disponible una colección de artículos básicos de playa de edición limitada, incluidas tablas de surf en tres estampados: el diseño de Loubi's on the Beach, presenta las llamativas rayas del pop-up, motivos antiguos que recuerdan a la colección Greekaba y uno en rojo llamativo Louboutin. Complementando las tablas de surf hay juegos de natación a juego y una gama de productos que incluye un bate y una pelota para juegos de playa, vasos esmaltados y una botella de agua.
Todos están disponibles exclusivamente en Loubi's on the Beach en The Selfridges Corner Shop.