McDonald's abre un pop-up de lujo en Kensington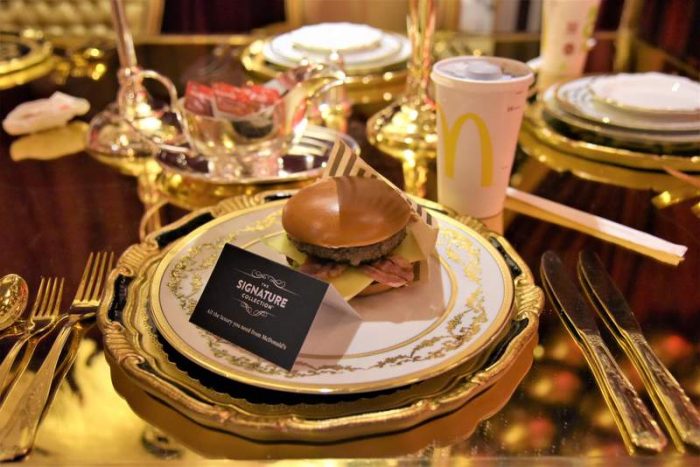 La nueva experiencia VIP de McDonald's incluye un cuarteto de cuerda y cubiertos de «diamantes»
Para celebrar el lanzamiento nacional de The Signature Collection, la cadena de comida rápida McDonald's ha lanzado su primer restaurante con reserva en el Reino Unido. Este proyecto piloto tendrá lugar en su sucursal de High Street Kensington, una zona conocida por sus tiendas de lujo y restaurantes.

El lujoso pop-up fue diseñado por el experto en lujo Made in Chelsea, Mark-Francis Vandelli, lo que permite a los huéspedes disfrutar de una hamburguesa de firma, junto con un cuarteto de cuerda, cortinas de terciopelo y obras de arte.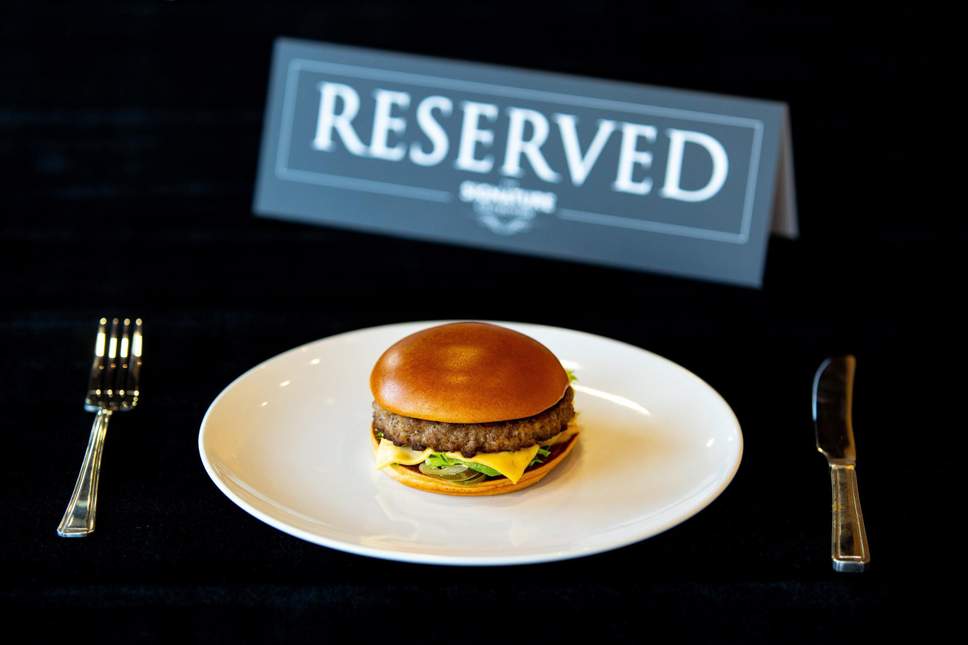 En el restaurante de lujo McDonald's, los invitados fueron recibidos en el restaurante por un cuarteto de cuerda antes de ser acompañados a su mesa para degustar una de las hamburguesas The Signature Collection. Elija entre una hamburguesa clásica, BBQ o Spicy Signature, servida bajo una campana de plata por mayordomos con guantes blancos.
Luego podrán disfrutar del entorno de ricos cortinajes de Borgoña, candelabros ornamentados y bellas muestras de artísticas hamburguesas. Cada hamburguesa fue servida a los comensales bajo un cloche de plata por un mayordomo uniformado.
Una selección de hamburguesas había sido preparada por el Consejo de Chefs, un grupo responsable del desarrollo de alimentos de McDonald's. Puede ser solo para comida rápida, pero el consejo está compuesto por especialistas en comida internacional y chefs que han trabajado en restaurantes con estrellas Michelin o cocinado para la realeza.