"The Fascination", el reloj más caro del mundo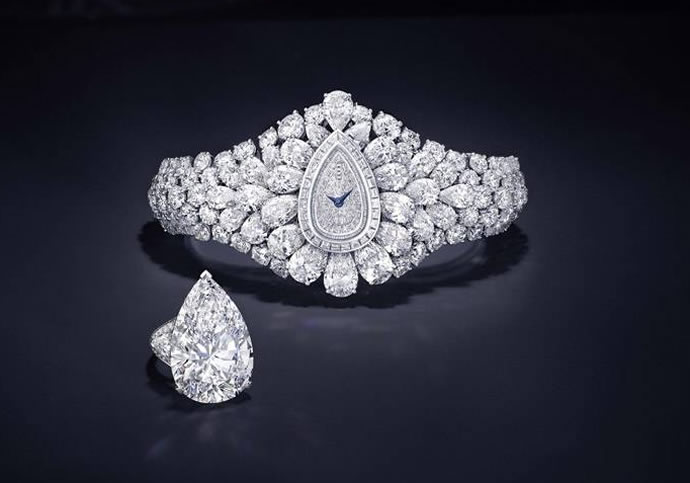 Graff Diamonds crea el reloj más caro del mundo, con un precio de 40 millones de dólares
La firma de joyería con sede en Londres Graff Diamonds ha creado un reloj que hace que el Hublot parezca bastante más accesible a su lado.
Con el nombre de The Fascination, la pieza de relojería cubierta de diamantes tiene un precio de 40 millones de dólares. Descrito como «la pieza de relojería transformable más valiosa del mundo», presenta 152,96 quilates de diamantes blancos y 38,13 quilates de diamante con forma de lágrima. Además de mostrar la hora, también puede transformarse en un brillante anillo de diamantes.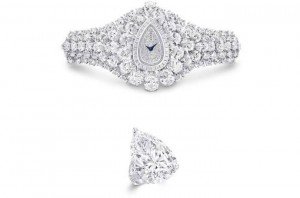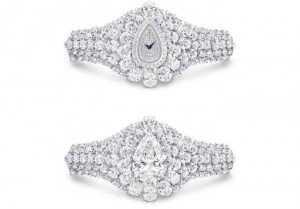 Presentado en la exposición Baselworld 2015, The Fascination es un reloj transformable de inmenso valor y único en el mundo. La pieza de 38 quilates de diamante con forma de lágrima puede ser llevado de manera integrada al reloj o separarse como anillo o brazalete.
Según palabras de Laurence Graff, fundador y presidente de Graff Diamonds: "Siempre nos hemos inspirado en los diamantes más raros y preciosos, así lo demuestran todos nuestros trabajos. ' The Fascination'  es una pieza fuera de lo común cuidadosamente creada, la cual  puede ser llevada y usada de diferentes maneras, lo que confiere un toque mágico a la gema".